"Art leads us to a deeper understanding of who we are. And who we are not"
The 8th International Poetry Festival Meridian Czernowitz brings together in Chernivtsi poets from Ukraine, Germany, Switzerland, the USA, Israel, the Netherlands, Romania, Poland, Russia, Austria, Moldova and the United Kingdom. The three-day literary event on 7-10 September unites artists with different cultural background, excellent ways of expressing themselves, various problems they are trying to solve by doing art. But while they write and talk in different languages, as in Babylon, they are united by their poetry.
Poetry enables us to rethink language, believes Max Czollek, participant of the festival. The German poet was born in Berlin in 1987. Max is the founder of the group of young poets G13. Since 2013, the artist has been in charge of the Babelsprech project, a network of young German-speaking poets from Austria, Switzerland and Germany.
The theme of the Babylon accessibility of meaning in the modern multilingual context is clearly expressed in Max's work. The poet comes to Chernivtsi for the third time. This time Max will rule the project "Like they do in Babylon". Together with other artists he will create a poetic dialogue among the many languages present at the festival.
About the connection between language and poetry and about Ukraine in the eyes of the German poet, read in an interview for Weche.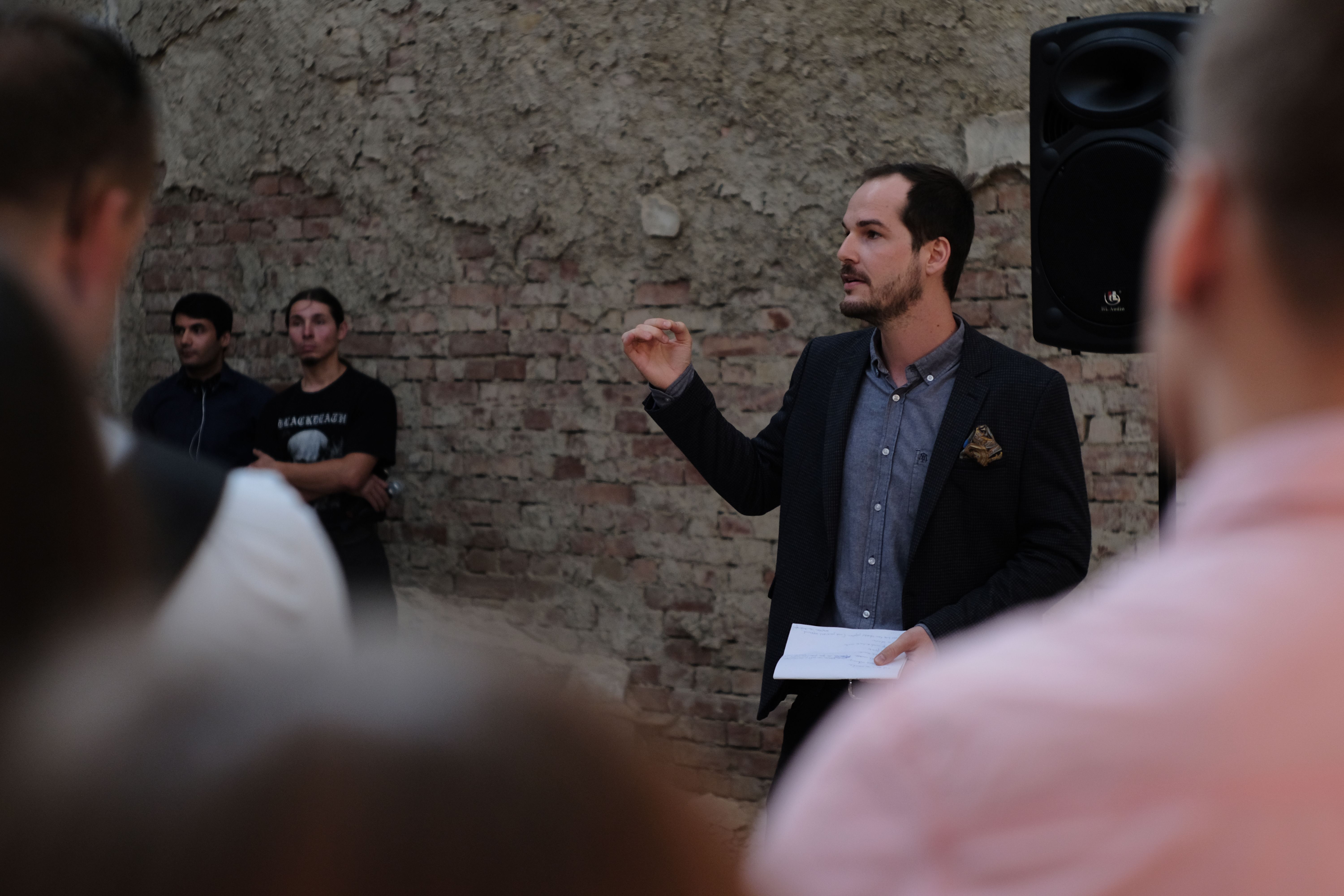 Please, tell about your reasons and goals for participation in Meridian Czernowitz.
This is the third time I am participating at the festival. The first time I worked at the residence with Andriy Lyubka on the translation of our poems (Zhenija Lopata was our translator, now she is the boss of the festival; time flies); the second time was last year when I participated as an author and went to Kyiv, Czernivtsi, Lviv and Frankfurt; the third will be this year and this time I am participating not so much as an author than as a curator for the program "Babelsprech international", bringing 15 poets from Germany, Switzerland, Austria, the Netherlands, Romania, Moldova and Ukraine together to cooperate and think about poetry between the languages – Like they do in Babylon!
What do you expect from your trip to Ukraine?
As in the last years I expect to meet friendly, open and smart people that are interested in poetry. I must say that the interest in poetry is much higher here in Ukraine than in Germany!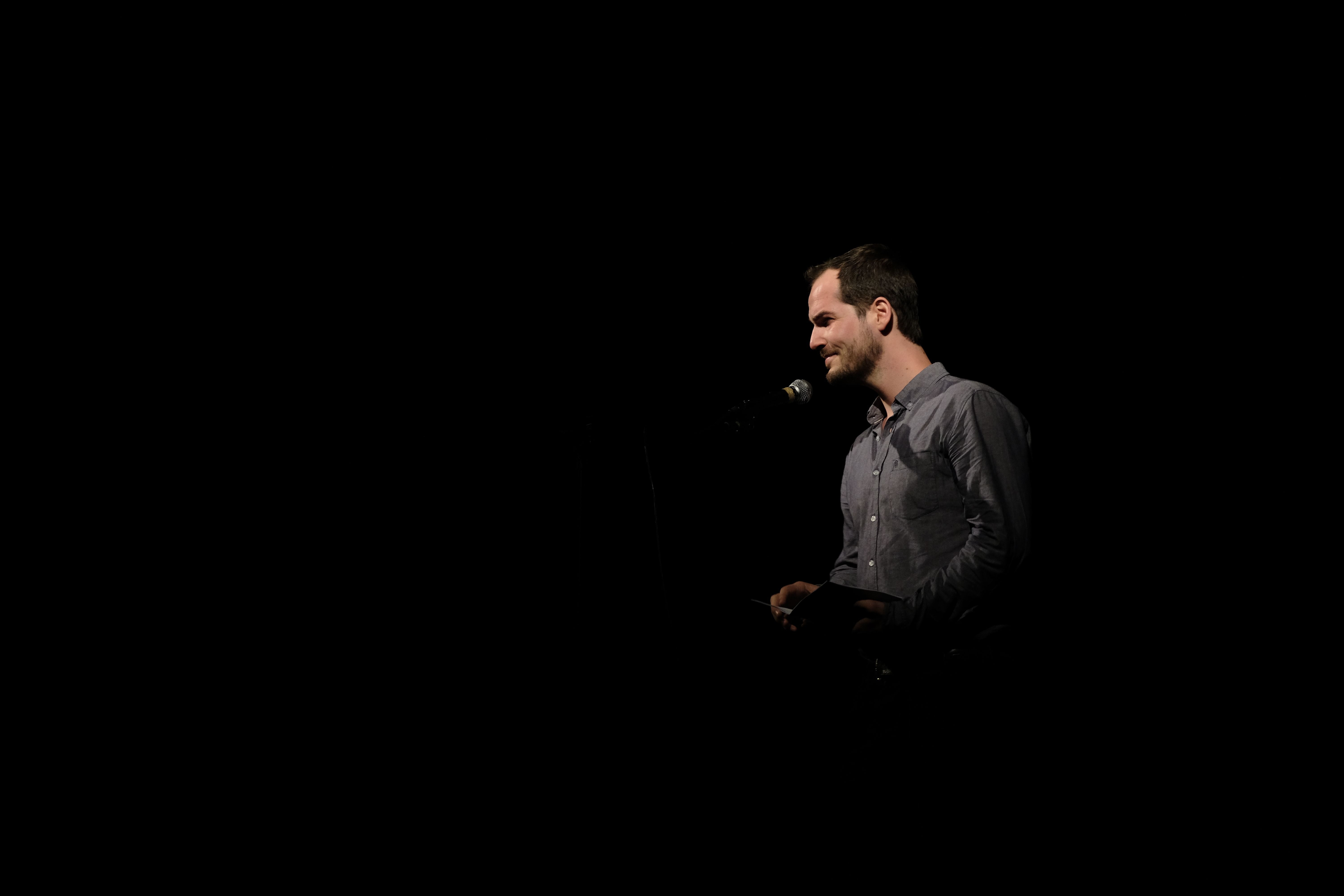 What messages do you send by your art?
I believe that poetry enables us to rethink a tool we are using every day – language – and that this language carries traces of the history and presences it has passed through. Language is much like the earth a memory for old cultures, for weapons and bones. If we learn unearthing those artifacts we move closer to an archive of ourselves and the way we became who we are. Art, in this sense, leads us to a deeper understanding of who we are. And who we are not!
What is modern poetry for you?
Well, especially when moving beyond the national boundary modern poetry is so divers that it forbids any generalizing answer. But the presentations at the Meridian Czernowitz Festival will be a great chance to witness at least a few of the poets me and my fellow curators (Robert Prosser, Michelle Steinbeck, Simone Lappert) regard as interesting.
In your opinion, why do we need festival like this?
Because it keeps a tradition of artistic diversity alive that has shaped Czernivtsi throughout the centuries and helped it become the place it is today!
How do people in your country see Ukraine?
As a country that goes through a very difficult period right now, a country in the boarderland of the global clash of two spheres of interest – Russia and the EU – and as a country in war. Also from this perspective, talking to and working with Ukrainian artists is of immense importance to deepen a mutual understanding.
Which problems do artists try to solve by doing art in your counry?
Oh, this question has to be answered by every artist him- or herself. I am very much concerned with the question of forgetting and remembering, desire and objection to a certain awareness in language. This interest is connected to the historical alliance of poetry and nationalism in Germany and the disastrous effects this had in the 20th century. As a German-speaking poet I feel it's my obligation to question this relation with my art.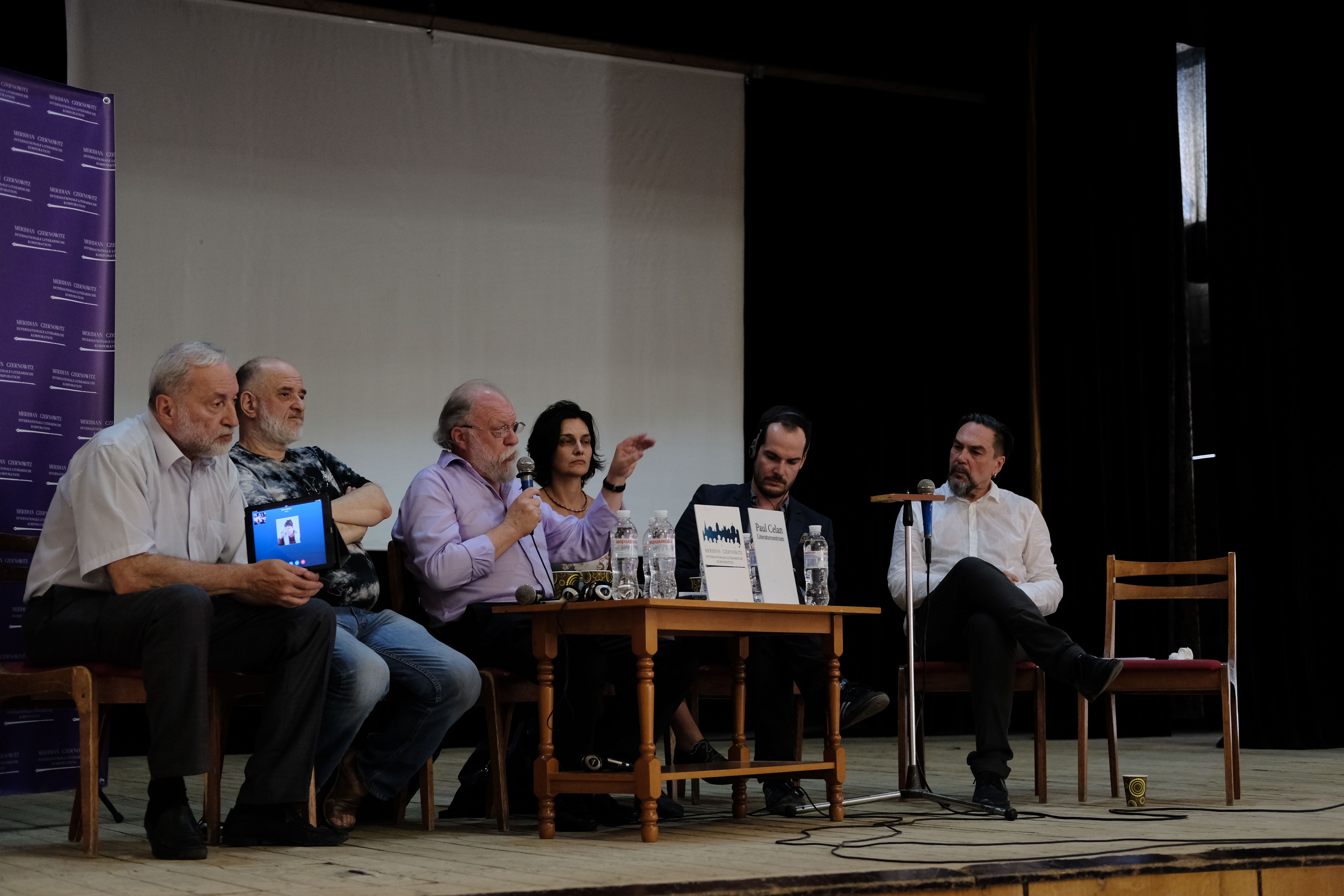 Please, tell about your participation in Residence Program for Poets and Poetry Translators in Chernivtsi. What is most valuable for you in that experience?
Yes! It really helped me building a connection to the place – which is also where some of my personal and poetic ancestors come from. In this sense, it supported my development as a writer.
What is Ukrainian art for you?
This is impossible to answer as I do only know a very limited frame of Ukrainian art, even poetry. Of the poets I know – Zhadan, Andruhovych, Tsilyk, Lyubka – I perceive a deep involvement with violence and war, history and its disruption of the presence. Those are also topics I am interested in. This is why I return to Ukraine in literature or physically as often as I can.
Interviewed by Oksana Chorna
Photo by Vasyl Salyga